PREFORM 13.93 GR SN
Industrial Finished Goods
Preform
Sari Multi Utama
---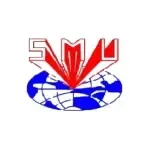 Sari Multi Utama
---
PET Preforms these precision-engineered preforms are crafted with top-notch quality using food-grade PET (Polyethylene Terephthalate) material, ensuring the highest standards of safety and durability, Its transparent body allows for easy visibility widely used by many leading beverage companies in Indonesia..
The amounts above are in kg and purchases must be a multiple of 5 box
Stock availability depends on your shipping area
Prices do not include VAT
In one box, there are 1100 pieces.
---
| | |
| --- | --- |
| Brand | Sari Multi Utama |
| Manufacturer | Sari Multi Utama |
There are no reviews for this product yet.